3D Maxpider Floor Mats: Our One Year Review (2023) 
Discover the perfect Tesla (S,3,X,Y) floor mats in our one-year review of 3D Maxpider (Kagu) liners. Our team of Tesla owners assessed fit, coverage, warranty and more, revealing if these mats are worth the investment. Buckle up for an in-depth analysis that may rev up your interest!
Floor mats are an essential after-market purchase to protect your vehicle's floors from rain, salt, snow, mud, dirt, spills and debris. All-season floor mats should fit perfectly, stay in place without sliding, offer maximum coverage, be easy to clean and offer a fair price and warranty.
Our team of Tesla owners took a close look at one of the most popular floor mats on the market – 3D Maxpider (Kagu Custom Fit). Kagu is the all-weather brand of 3D Maxpider floor liners. Although 3D makes mats for all vehicles, our team took them for a spin in our Tesla vehicles – for a whole year.
The EVehiclePro team compared 3D Maxpider floor mats to other popular mats. Read our comparison:
How Did We Test 3D Maxpider (Kagu) Floor Mats?
Our team:
Installed two front and one back seat/second row mats
Drove our vehicles 6-7 days per week
Parked outdoors at least once a day 
Drove in a range of weather and seasonal conditions with exposure to rain, snow, ice, sand and mud
Removed and rinsed floor mats every 3-4 months and as needed
Our Review of 3D Maxpider (Kagu) Floor Mats
Here's our detailed opinion on appearance, fit, coverage, performance, eco-friendliness, cost, ease of cleaning, road noise and warranty. 
How do 3D Maxpider Floor Mats Look?
Our Tesla owners were immediately impressed with the mats' dark black carbon print design.  They appeared sleek, rich and sporty. 
The rich color and texture felt like an upgrade to our vehicles instead of just a practical floor mat.
The mats have a raised 3D emblem that one of our drivers didn't care for. The rest of us actually thought it looked sleek and higher end, and distinguished itself from a generic looking liner. If you really don't like the emblem though, it is possible to color over it with a black marker. You can also remove the rivets and fill them in, but that will void the warranty.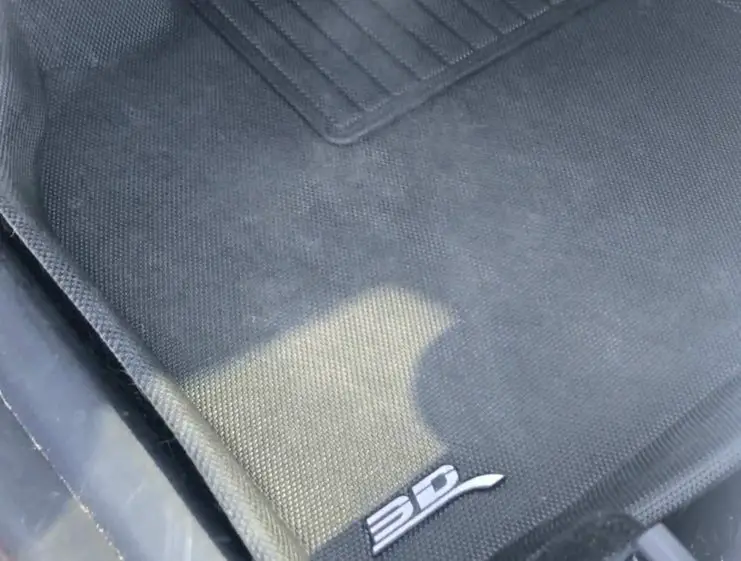 How Well do Maxpider 3D Floor Mats Fit?
The 3D Maxpider mats were firm yet flexible, and perfectly formed to all of our Tesla vehicles. They were firm enough to hold their shape while fitting perfectly without gaps.
We liked that each mat was labelled on the back to make it easy to know exactly where each one went.
The mats slid right into place securely without having to tap it into place, smooth out gaps or attach it with screws or velcro. They fit well to the sidewells and console and stayed in place securely. We were impressed by its patented high-grip, non-slip underside. 
If you frequently wear high heels or smooth-soled dress shoes, you'll find these mats don't get slippery when wet from rain or snow, like other mats. 
We see why the design is patented. The backing is secure and didn't leave marks and indents on the carpets, like other liners.
How Good is the Coverage of Maxpider Floor Mats?
3D Maxpider mats provided full coverage without gaps. We were impressed by these details:
a slight imprint allows the accelerator to depress fully without the risk of catching or obscuring the pedal
the contour follows the groove of the heel pad to minimize potential for slipping
Another detail we liked is that the mat provided full coverage to the area where our left foot rests.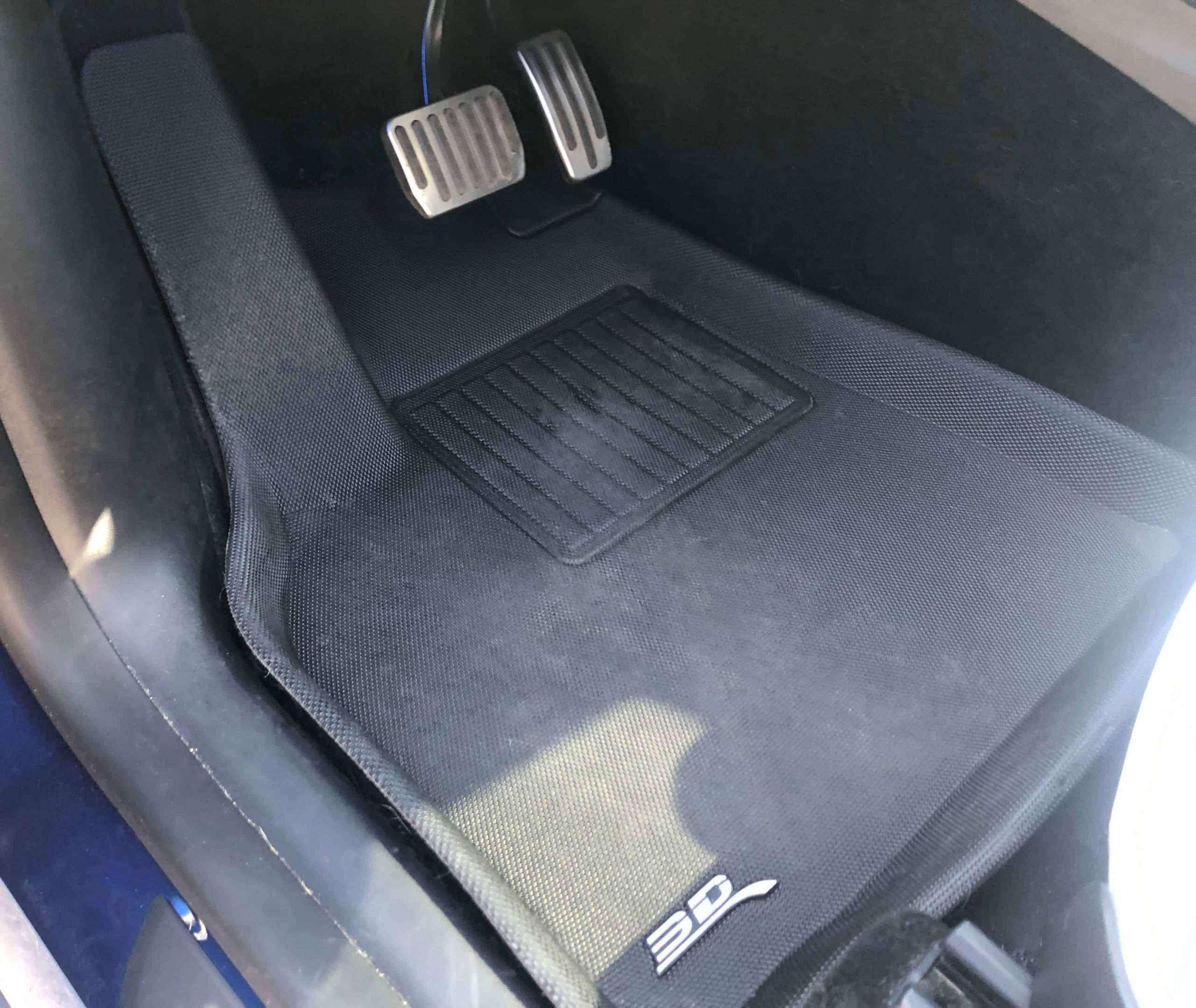 Other mats only cover part of the footrest, but Maxpider didn't "cheap out" on coverage in this area.
Our keen drivers at EVehiclePro suggested that some drivers may experience incomplete coverage in certain situations:
1. Drivers who rest their right foot on the console. 
These mats do not completely cover the console to the right of the accelerator. Most drivers will never notice an issue. However, if you like to turn your right foot and rest it on the console wall, you may notice some dirt getting on the console rug. However, this will likely be a very minor issue for a small number of drivers. In order to accommodate this with a larger mat would make it difficult to remove.
2. Tall drivers or those who move their seat all the way back during Easy Entry. 
Some drivers require the seat to be in the furthest back position while driving (e.g. very tall or pregnant drivers). When you position your foot near the seat to rest or exit the vehicle, a small area under your heel may contact the carpet.
The EVehiclePro team compared 3D Maxpider floor mats to other popular mats. Read our comparison here:
Do 3D Maxpider Floor Mats Last Long (Performance)?
The company suggests these liners should last for years without cracking or curling — we believe it. After four full seasons and various climate conditions, ours have retained their shape and fit.
Are 3D Maxpider Floor Mats Eco-friendly and Non-Toxic?
We have a scent-sensitive driver who cannot tolerate the smell of rubber or PVC from some floor liners (they trigger migraines). 3D Maxpider (Kagu) mats had no odor, right out of the package. They are made from layered foam and are completely scent-free. We liked the fact that the company also adheres to rigorous California Prop 65 compliance standards that help keep drinking water safe. 
How Much Do 3D Maxpider Floor Mats Cost?
Kagu 3D Maxpider is not the cheapest floor mat available but, at $214 USD for two front and one back liner, they are well within the average cost of floor liners (and far below the cost of Tesla brand mats). All our drivers agreed that this was a fair price for the high quality of mats. Applying a coupon code sealed the deal. Coupon Code: EVPRO3D10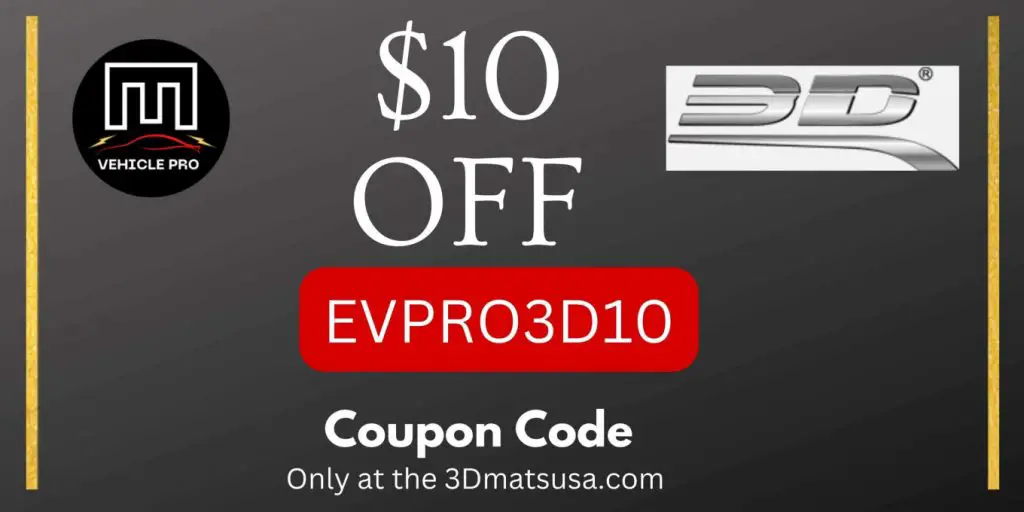 Copy this Coupon Code: EVPRO3D10
Are 3D Maxpider Floor Mats Easy to Clean?
These mats were easy to remove, and cleaned up well with only a simple spray of water — no scrubbing or special products required. 
Do 3D Maxpider Floor Mats Reduce Road Noise?
The layered foam is designed to absorb some of the road noise generated from the vibration of the tires. Most of our drivers felt that there may be a modest reduction in interior noise, but we didn't use the sensitive GRAS microphone equipment recommended for measuring cabin noise inside electric vehicles.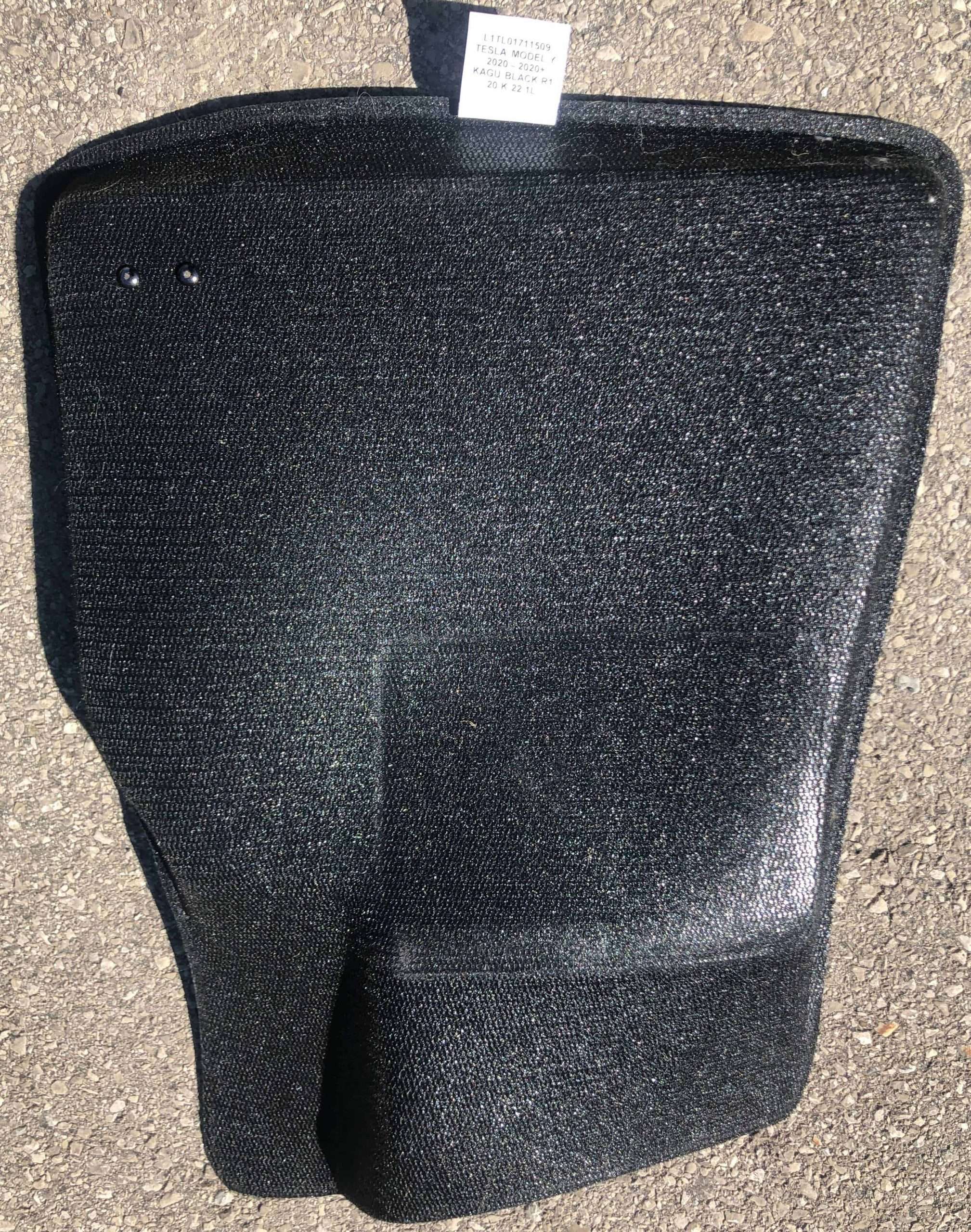 What's the Warranty Like on 3D Maxpider Floor Mats?
Maxpider offers a three year limited warranty through authorized dealers. 
If you want to return the mats for a refund however, be quick because they only offer a 30-day money-back return from the date they were shipped. 
Every one of our Tesla owners loved their mats and chose to keep them. In fact, after reviewing the floor mats, most of us ordered the trunk liner! 
Overall Satisfaction (Recommendation)
All our drivers loved Maxpider (Kagu) floor liners and agreed that the fit, coverage, looks and ease of cleaning exceeded expectations. 
These mats felt like a luxury item and fit beautifully with the sleek style of my Tesla.
How do 3D Maxpider Floor Mats Compare with other Floor Mats? 
Our EVehiclePro team compared 3D Maxpider floor mats to these other popular mats:
Are 3D Maxpider (Kagu) Floor Mats the Best Ones for My Tesla?
These mats may be the best choice for you if:
you want a precise, secure fit
you want full coverage (where other mats cut corners)
you live in a climate where your vehicle is exposed to rain, salt, mud or snow
your passengers are prone to spilling food or other debris (easy clean-up is important)
you don't mind a small emblem (branding) on your floor liners
you need an odor-free mat (for those with scent sensitivities)
you want a modest reduction in cabin noise
you frequently wear smooth-soled dress shoes (these mats don't get slippery with rain)
a decent warranty is important (through an authorized dealer)
you don't mind spending 10-20% more than a cheaper generic mat (the better quality, fit and coverage of 3D Maxpider is absolutely worth it – and you can apply a coupon code)
you have a dog or frequently carry heavy or dirty items in your trunk. (After reviewing the 3D Maxpider floor mats, most of us purchased the 3D Maxpider trunk mat as well and loved the fit, protection and stability).
EVehiclePro.com – 𝐑𝐞𝐚𝐥 𝐓𝐞𝐬𝐥𝐚 𝐃𝐫𝐢𝐯𝐞𝐫𝐬. 𝐄𝐱𝐩𝐞𝐫𝐭 𝐀𝐝𝐯𝐢𝐜𝐞.