300 Cool Names for Your Tesla and How to Change the Name
Naming your Electric Vehicle is a fun feature that Tesla includes.  Your car's name will not only display on the on-board screen, but also in your app. Changing the name is easy. Your EV can reflect your unique electric personality with names like: AC/DC, Taser, Flux and Ohm.
How To Change Your Tesla's Name 
You've chosen the coolest name for your Tesla EV that reflects your amped up personality! Here's how to officially make the change on your vehicle. 
These instructions apply to all Tesla models. 
Changing your Tesla name can only be done from inside your vehicle, but once completed, the new name will also appear in your Tesla app.
Tap on the car icon on the bottom left of the screen
Click on Software
On the right hand side (beside your Tesla Model number) is the current name of your Tesla – Tap it
Enter a new name and click save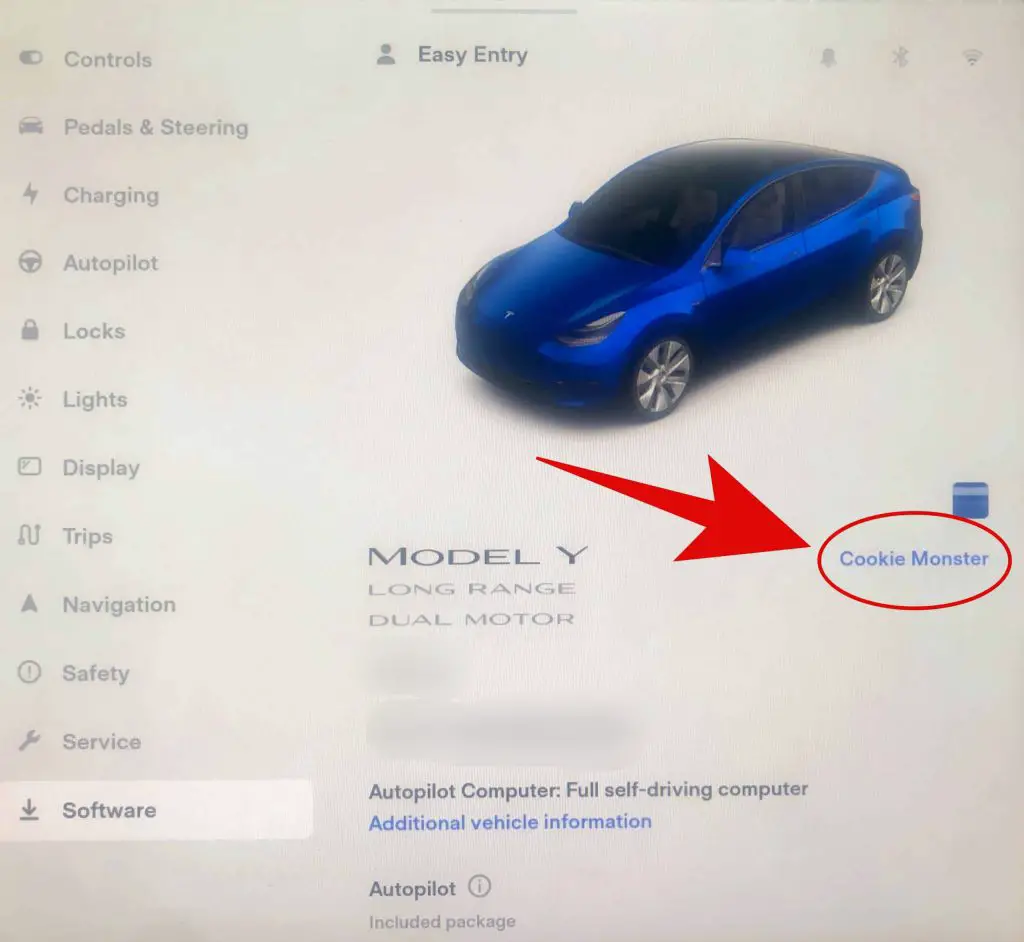 300 of the Coolest Names for Your Tesla Electric Vehicle
Need some ideas? Let your vehicle reflect your personality with these fun, cool, sexy names! Or, choose a name based on the color of your Tesla! There are even some easter eggs to unlock when you choose Elon's favorite names! 
Top Tesla Names
Aashini (Hindi for Lightning)
AC/DC
Amp
Bolt
Boost
Cheetah
Circuit
Doge
Dynamo
Edison
Eevee
El3ctra
Electron 
Elon
Ember
Energizer
Falcon Light (Tesla Rocket is named Falcon Heavy)
Flux
Gamma
Grease Lightning
Jolt
Joules
Juice
Kilobyte
Kit
Neutron
Nikola
Ohm
Power Machine
Proton
Shock and Awe
Shocker
Sparky
Static
Xray
Storm
Surge
Swoosh
Tazer
Thunderbolt
Voltron
Watts
Zapp
Zeus
Zippy
Best Tesla Names by Color 
Love how your Tesla looks? Check out these names inspired by these sexy colors! 
Pearl White Tesla Names
Betty
Blizzard
Casper
Frostbite
Frosty
Ghost
Ivory
King of the North
Marshmallow
Polar Express
Powder
Phantom
Snow White
Stay Puff
Storm Tropper
Winter is Coming
Solid Black Tesla Names
Batmobile
Black Beauty
Black Jack
Black Mamba
Black Widow
Cobra
Crow
Dark Knight
Kitt
Knight Rider
Midnight
Oreo (black with white interior)
Panda (black with white interior)
Pepper
Raven
Shadow
Vader
Venom
Red Tesla Names
Archie
Blaze
Burn 
Carrot Top
Cherry
Clifford
Flash
Foxy
Inferno
Lucy
Red Bull
Red Five
Rose
Ruby
Deep Blue Metallic Tesla Names
Bluebird
Aqua
Beast
Blue Demon
Blue Devil
Blue Jewel
Blue Steel
Blueberry
Colbalt
Denim Star
Glacier
Gonzo
Grover
Mystique
Poseidon
Sapphire
Sea Monster
Smurf
Sonic
Tsunami
Midnight Silver Metallic Tesla Names
Bullet
Grey Wolf
Iron Man
Iron Maiden
Katana
Magneto
Nightshade
Pewter
Silver Bullet
Silver Fox
Silver Surfer
Smoke
Smokey
Steely Dan
Sterling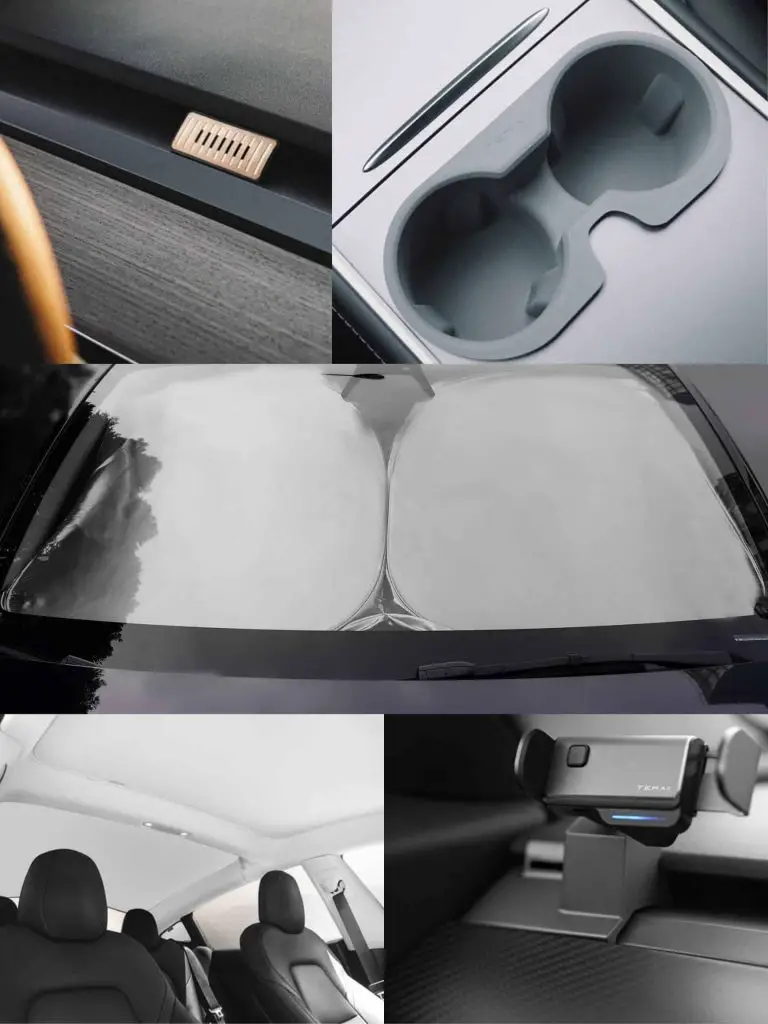 Premium Tesla Accessories
10% OFF THE ENTIRE SITE USING COUPON CODE
EVehiclePro10
Sexy Tesla Names:
We all know that Tesla named their models for their sexy (S3XY) factor! Make your Tesla EV as sexy as you with one of these hot names!
Adonis
Amore
Baby Girl
Barry White
Big Daddy
Boo
Boy Toy 
Coco
Hot Stuff
Iron Man
KO 
Little Mama
Musk 
Naughty Boy
Naughty Girl
Opium
Romeo
Sexy AF
Sexy Beast
Shorty
Siren 
Stallion
Sweet Thing 
Thunder
Temptress
Velocity
Fun Tesla Names
Show off your fun, unique personality with these Tesla names!
Avatar
Banzai
Bullet
Cortana
Cricket
Dash
Dave
Dragonfly
Dream Chaser
Enterprise
Frogger
Fusion
Gallop
Goblin
(The) Guardian
Havoc
Hyper
Jarvis
Jaws
Lynx
Mad Max
Matrix
My Precious
Octane
Party Wagon
Rabbit
Rambo
Reaper
Road Runner
Rocket
Shazam
Skeeter
Simba
Spaz 
Speed Demon
Thor
Tornado
Turbo
Typhoon
Funny Tesla Names
Names for your Tesla that might give you or your friends a giggle
Prius
Range Anxiety
Ice'd
Jalopy
Back to the Future
High Voltage
Wilber
Electric Slide
Caraoke Box
The Singing Machine
The General Lee
Granny's Go-Cart
Electric Chair
Diesel 
Fender
Les Paul
Gas Guzzler
Mr. T
The Chair
Masterbolting
Vibrator 
The Big Eel
Talk to Me Goose
Grandpa
Fuse
Diva
Land Yacht
Dog Sled
Blair Witch
Tea Bag
Road-Head
Farting Machine
Whoopee Cushion
Land Yacht
Sump Pump
Metal Musher
Easter Eggs 
Now it wouldn't be a Tesla if there weren't a few easter eggs lurking about!  Elon Musk is a well known fan of Monty Python movies and the book Hitchhiker's Guide to the Galaxy, so if you enter the correct name while naming your Tesla, you will uncover a fun surprise. 
Activating Easter Eggs When Naming Your Tesla
Spoiler Warning! Here's how to activate Tesla's name-based easter eggs. 
Monty Python Easter Egg
You will activate the Monty Python easter egg if you change the name of your Tesla to:
Patsy
Rabbit of Caerbannog
Mr. Creosote
Flying Circus
Biggus Dickus
Unladen Swallow
The famous Monty Python "Foot of Cupid" will drop down from the top of the screen with a sound of flatulence.
Hitchhikers Guide to the Galaxy Easter Egg
If you call your car "42", your Tesla's name changes to "Life, the Universe, and Everything". 
Thinking about a Tesla EV? The EVehiclePro team has got your back with loads of expert advice and honest reviews for new and seasoned Tesla drivers. Join the Tesla Connect community on social media and sign up for our newsletter with lots of coupons codes for great savings!
EVehiclePro.com – 𝐑𝐞𝐚𝐥 𝐓𝐞𝐬𝐥𝐚 𝐃𝐫𝐢𝐯𝐞𝐫𝐬. 𝐄𝐱𝐩𝐞𝐫𝐭 𝐀𝐝𝐯𝐢𝐜𝐞.