Tesla Enhanced Autopilot  (EAP): Is it worth it?
Enhanced Autopilot is a software update that helps drivers to: navigate lane changes; move lanes; parallel or perpendicular park; and summon the vehicle in and out of tight spaces and around objects to find the owner. This $6000 USD upgrade is costly for what it offers.
Tesla owners are buzzing about the Enhanced Autopilot feature. The EVehiclePro team has tried out all the features and gives you exclusive information and our expert opinion to help you decide whether Enhanced Autopilot (EAP) is worth the price.  
What is Enhanced Autopilot (EAP)?
Enhanced Autopilot (EAP) is a software upgrade that adds all of Tesla's Full Self Drive (FSD) features to your vehicle except for Traffic and Stop Sign Control, and Auto Steer on City Streets.  
Auto Lane Change
Auto Lane Change helps drivers move to an adjacent lane on the highway when the turn signal is engaged. With this feature, drivers simply need to signal their intention to change lanes and the vehicle will move into the lane as soon as safely possible, while maintaining autopilot. 
Navigate on Autopilot (still in Beta)
This feature enhances Auto Lane Change by providing highway guidance to drivers about how to navigate lanes, interchanges and on- and off- ramps. For example, when approaching an exit, the touchscreen will suggest moving to the correct lane and off-ramp. Simply apply the turn signal and the vehicle will move into the correct lane and exit. 
Autopark
Autopark helps to parallel or perpendicular park your car. As you slowly approach an available parking spot, your vehicle will recognize this and display the Auto Park option on the touchscreen. When selected, simply sit back and the vehicle will park itself. 
Summon
Summon moves the vehicle in and out of a tight space. Direct your vehicle forward and reverse by using the mobile app. 
Smart Summon
Use Smart Summon to call your vehicle to you when you are nearby. The vehicle will navigate around objects and complex environments to find you. 
How Much Does Enhanced Autopilot Cost?
Tesla Enhanced Autopilot Price
Enhanced Autopilot will cost $6,000 USD ($7,800 Canadian,  £3,400 British Pounds, $5,100 Australian). It can be purchased through the Tesla phone app:
Upgrades> Software Upgrades> Enhanced Autopilot
Your vehicle will add the EAP upgrade within a few minutes.
What is the difference between Enhanced Autopilot and Full Self Drive? 
Full Self Drive (FSD) is Tesla's premium self-driving software upgrade and includes all the features of Enhanced Autopilot plus:
Traffic and Stop Sign Control (Beta)
This feature identifies traffic lights and stop signs and slows the vehicle to a stop.
Autosteer on City Streets  (Beta)
WIth a destination selected, Autosteer will self-drive through city streets using appropriate turns to take the driver to their destination. 
EV Experts Weigh In: Our Opinion of Enhanced Autopilot
The EVehiclePro Team tested Enhanced Autopilot and gives you our opinion on each feature, and whether we think this upgrade is worth the cost.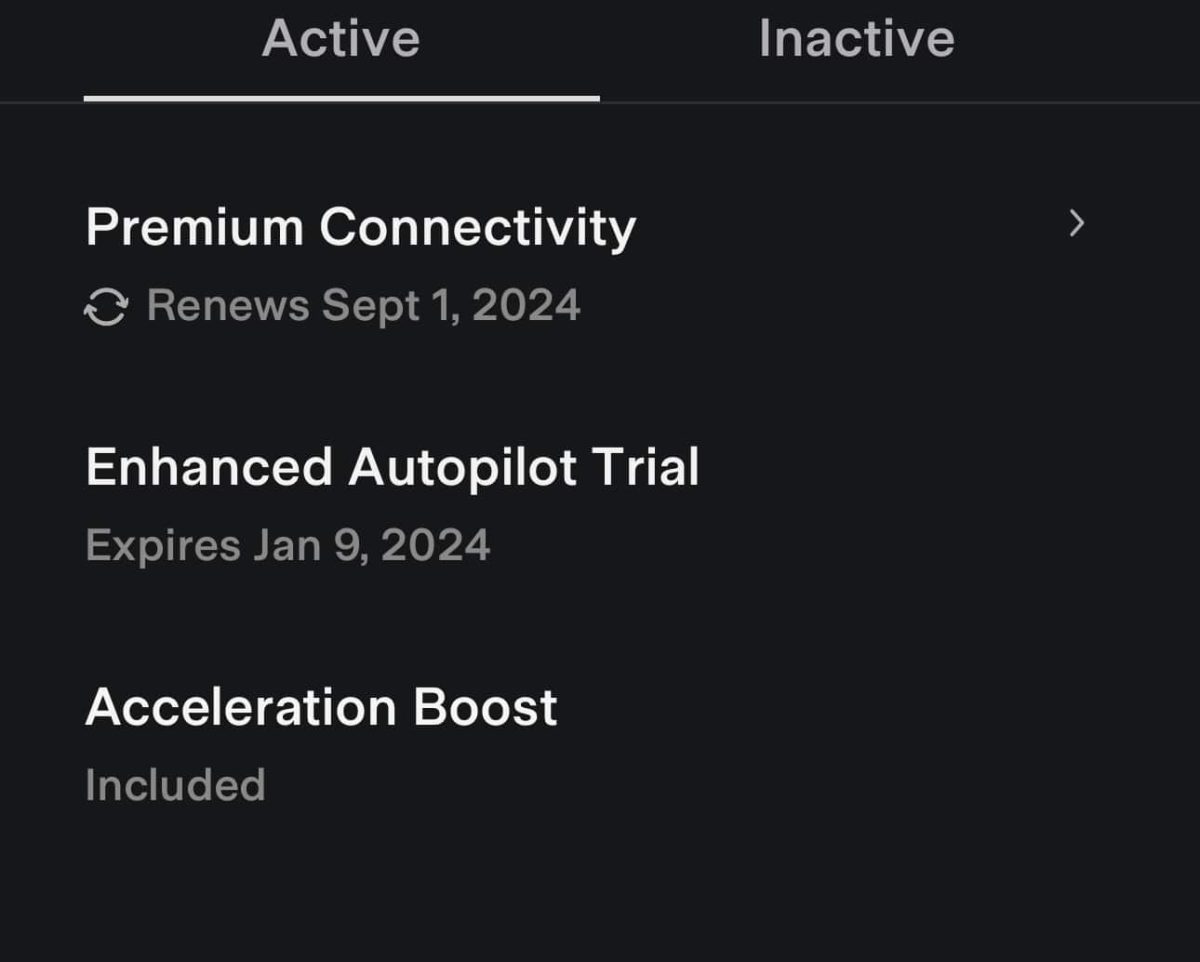 Auto Lane Change  
Our team thinks that Auto Lane Change is a great feature for long trips. It works with Navigate on Autopilot to reduce driver stress by taking the correct lane changes in order to get to the appropriate destination. Our long distance EV drivers love this.
Our experience is that if you allow your Tesla to change lanes on its own, it will do so quite aggressively and move in front of other cars and into tight spaces (especially if it's in Mad Max mode). Our drivers were a little uncomfortable with this, so we recommend going into Settings and selecting Confirmation of Lane Change. 
 Navigate on Autopilot
When a destination is selected, this feature works with Auto Lane Change to make complicated directions a breeze by selecting appropriate lanes and exits. It makes long drives and getting to new destinations stress-free. 
We love that this feature will pass slow cars.
However, it will not recognize stop signs or traffic lights (but these are infrequent on the highways). 
Navigate on Autopilot does not work on city streets and is only available on controlled access roads such as highways. 
Autopark
Autopark is not unique to Tesla. Its features are similar to other auto manufacturers, and allow the vehicle to park itself. Our drivers used Autopark to get into several types of spots. Here's what we found:
Autopark successfully parked itself in a variety of positions including perpendicular, reverse and forward (drive straight in) spots and even parallel parking spots.    
One of our drivers said, "Autopark works, but it acts like a brand new driver. It's slow, insecure, uses a lot of steering wheel movements and frequently pulls out to readjust before pulling into the spot again. It does make mistakes sometimes."
Yellow lines must be clearly present for the Tesla to detect a parking spot. This makes it questionable in poorly visible spots with a lot of snow, debris or heavy rainfall. 
The vehicle's ability to detect a parking spot is finicky. Even when we drove slowly past a parking spot, the parking indicator on the touchscreen seemed a bit glitchy. In order for the parking indicator to appear, the vehicle had to be not too far away and not too close to detect the parking spot. 
Autopark will not detect all objects in its way, such as a bicycle or a hose. This alone made us wary of using Autopark without direct supervision.
The bottom line on Autopark is that we found it easier to just park ourselves, even if it meant finding a spot further away from other vehicles. 
Summon
Our drivers questioned why anyone would want to park their expensive Tesla in a tight space and risk damage from other vehicles. However, we went ahead and got ourselves into some tight parking spots to try out Summon. Here's what we found:
We found it was excellent for parking in tight spots. One of our very pregnant drivers was delighted to be able to park in a tight spot, then use Summon to bring the car out (straight forward and reverse parking).
We found that using Summon on your Tesla phone app is easy. Simply press and hold the direction you want the car to travel to (forward and reverse only).
Our experience showed that Summon will stop the vehicle when it detects objects in the way such as people or curbs.
We also found this feature handy if you had backed into a parking spot and needed to load something into your trunk. Use the app to move the vehicle forward for extra space to access the rear area.  
All of our drivers were pleasantly surprised with the Summon feature. It offers more options for parking in tight spots and provides peace of mind if you're worried about other vehicles parking too close for you to comfortably open your doors. However, our team agreed that they would rather park in a different location than in a very tight spot where Summon is required. 
Smart Summon
Smart Summon enables the Tesla to drive to your location on its own. Simply set your location using the Tesla app first.
Using the app, press and hold the "go to target" button to have the car move.  As soon as you stop holding the button, the car will stop.
This sounded like a lot of fun. However, our Tesla driving team was unanimous. In our opinion, Smart Summon doesn't work very well yet. Here's why:
It is very slow and stops a lot (jittery). It will drive across other parking spots and doesn't recognize driving lanes in parking lots. 
It will not recognize unmarked intersections in parking lots and therefore will pull out in front of other cars.  Our drive tests found it to appear easily confused.
The vehicle will stop on its own if it detects people, cars or objects like carts. It will notify you on the app that it has stopped and the reason. Having said that, in one situation, our vehicle indicated it had stopped at an intersection. However, there was no intersection at that area of the parking lot.
Our EV experts do not recommend indiscriminate use of the Smart Summon feature – especially in busy parking lots. If you want to use it, do so in a near-empty lot where you can see your vehicle. 
The Bottom Line: Our Expert Opinion on Whether Enhanced AutoPilot Is Worth It
After testing Enhanced AutoPilot, our experts at EVehiclePro agree that the features are not worth the $6000 USD price.
In our opinion Auto Lane Change and Navigate on Autopilot are helpful features to have if you travel a lot on highways, but are still not worth the $6000 price tag.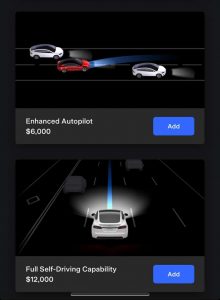 We anticipate that Tesla will improve these with future updates, however in the meantime we recommend:
If you are in the United States, subscribe to Full Self Drive (FSD) for a month. It will give you a good idea of how much you would use the features, and at $199 USD per month, is a lot less expensive than purchasing Enhanced Autopilot. 
Consider purchasing Acceleration Boost. For $2000 USD, we believe it's better value for your money. We think that you will use Acceleration Boost a lot more than any of the Enhanced Autopilot features.  
I Still Want EAP, When Can I Purchase Enhanced Autopilot?
Purchasing Enhanced Autopilot (EAP) for your Tesla vehicle can be done with ease. When you first order your Tesla, Enhanced Autopilot can be added as part of your customization process, integrating this cutting-edge feature right from the start.
But what if I have already purchased a Tesla, can I add enhanced autopilot later?
The flexibility of Tesla's system has you covered. You can purchase Enhanced Autopilot anytime after your initial purchase by simply using the Tesla App. Navigate to the upgrades section, and the option to add EAP will be available for you to select.
Additionally, there's a unique and rewarding way to acquire Enhanced Autopilot: by referring a friend. If you refer a friend who subsequently purchases a Tesla, Enhanced Autopilot can be obtained as part of Tesla's referral program. It's a win-win situation where you get to enjoy the additional functionality and convenience of Enhanced Autopilot while your friend receives a discount on their Tesla purchase, plus 3 free months of Full Self Drive.
January 2023 Update
For vehicles delivered on or after October 2022, Tesla has systematically removed ultrasonic sensors (USS) with the intention of replacing USS with an over-the-air software upgrade of Tesla Vision camera-based Autopilot system.
This means that during the transition, vehicles without USS will be temporarily unable to use these Enhanced AutoPilot features:
Park Assist
Autopark
Summon
Smart Summon
Our Opinion

Our team felt EAP wasn't worth the cost to begin with, but this transition confirms it for us.

If you've purchased a new Tesla and are still thinking of getting Enhanced AutoPilot, save your money and wait until after EAP features have been restored.
FAQ
Is Enhanced Autopilot (EAP) the same as Full Self-Driving (FSD)?
Enhanced Autopilot has some of the features of Tesla's Full Self Drive premium software upgrade, but not all. EAP includes Auto Lane Change, Navigate on Autopilot, Autopark, Summon and Smart Summon. FSD has all or these plus Traffic and Stop Sign Control and Autosteer on City Streets (both in Beta).
What is the difference between (Basic) Autopilot and Enhanced Autopilot?
Basic Autopilot comes standard on all Tesla vehicles. It auto-steers to keep the vehicle centered in your lane. It also keeps a safe distance from the car in front of you and follows speed limits. Enhanced Autopilot is an upgrade that adds the following features: Auto Lane Change, Navigate on Autopilot, Autopark, Summon and Smart Summon.
How do I get Enhanced Autopilot?
Purchase Enhanced Autopilot through the Tesla app or by using the touchscreen on your vehicle. 
Do all Teslas come with Enhanced Autopilot?
Enhanced Autopilot is a software upgrade and does not come standard with Tesla vehicles.
Do I still have to touch the steering wheel every 30 to 40 seconds like regular autopilot?
Because Autopilot and Navigate on Autopilot are still in Beta testing, Tesla will notify you that you must have your hands on the steering wheel. To ensure the driver is paying attention, the vehicle will check for slight movement from the driver every 30 to 40 seconds and will display a warning on the touchscreen if it detects you are not touching the steering wheel.  
Can I add Full Self Drive later?  
If you have purchased Enhanced Autopilot (EAP) and decide to buy the Full Self Drive upgrade later, you only have to pay the difference between Full Self Drive and EAP.
Does Enhanced Autopilot stop at red lights?
Enhanced Autopilot does not stop at red lights or stop signs. Only the Full Self Driving upgrade recognizes and obeys stop signs and traffic signals.
If I sell my car, does Enhanced Autopilot transfer to the new owner?
Just like the Full Self Driving upgrade, EAP remains with the car – not the the owner. 
How do I check what Autopilot software I have?
Use your vehicle's touchscreen to see what configuration you have. Select Controls> Software and confirm Autopilot Computer Type. Then select Additional Vehicle Information.
How do I know when Basic Autopilot (autosteer) is active?
Basic Autopilot comes standard with all Tesla vehicles. When Basic Autopilot is active, the lane you are driving in will be highlighted in blue, indicating that autosteer is active. 
How do I know when Navigate on Autopilot is active?
When Navigate on Autopilot is active, the touchscreen will display a single blue line showing the direction of travel; the lanes will not be blue as is displayed with Basic Autopilot.
Is Tesla the only car with Autopark?
Autopark is not unique to Tesla. It is a common feature on vehicles from other motor companies.
---
---
Thinking about a Tesla EV? The EVehiclePro team has got your back with loads of expert advice and honest reviews for new and seasoned Tesla drivers. Join the Tesla Connect community on social media and sign up for our newsletter with helpful tips and exclusive coupon codes for great savings!
EVehiclePro.com – 𝐑𝐞𝐚𝐥 𝐓𝐞𝐬𝐥𝐚 𝐃𝐫𝐢𝐯𝐞𝐫𝐬. 𝐄𝐱𝐩𝐞𝐫𝐭 𝐀𝐝𝐯𝐢𝐜𝐞.