How to Listen to FM Radio in Your Tesla:
Never Miss a Beat
Listen to FM radio in your Tesla for free using the Radio app on your vehicle's touchscreen. Get access to local programming, live sports, your favorite on-air personalities and local news without buffering or interruptions in connectivity. Choose from available stations, direct tune or store favorite stations in your Tesla. 
If you're one of millions of people that like to listen to FM radio in your vehicle, you can listen for free in your Tesla. Turn on the radio, save favorite stations, use voice commands and expand your entertainment options.
How to Turn On FM Radio in your Tesla
Turn on the radio by using your vehicle's touchscreen:
Press the three dots in the middle of your touchscreen
Select the Radio app
At the top right of the screen, choose from available Stations, Direct Tune or your Favorites list
EVPro Tips: 
Use your finger to scroll up and down a list of available FM Stations
Use Direct Tune to key in a specific FM frequency
Save and select radio stations in your Favorites 
How to Save Favorite FM Radio Stations in Your Tesla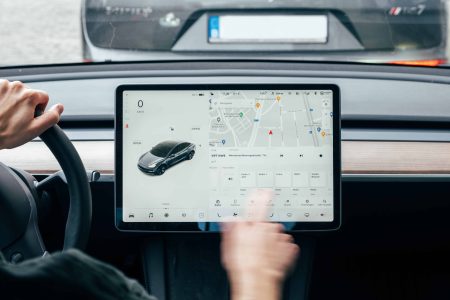 Save your favorite FM radio stations:
Go to Direct Tune or Stations and select a station
On the bottom left of your touchscreen, a card will appear with the name of the station (and current song, if applicable) 
Select the star ("favorite" icon) to add the station to your Favorites
How to Cycle Through Favorite Radio Stations using the Left Scroll Wheel
Here's how to scroll through your favorite FM radio stations:
Go to your Favorites
Using the scroll button on the left of your steering wheel, use your thumb to press right to advance or left to go back to previous stations (just like skipping songs).
How to Use Voice Commands for FM Radio Stations
Use your voice to change stations, while maintaining hands-on -the-wheel control:
Press and release the scroll button on the right side of your steering wheel
When you hear the chime, say your command e.g.
"Play [102.1 FM]"
"Play [Sports Radio The Fan]" 
"Play [WKRP]" 
"Tune to [KIIS-FM]"
"Open Radio to [97.7 FM]" 
"Listen to Radio [99.9 FM]"
EVPro Tip:
Tesla vehicles are evolving to better understand a variety of voice commands. If one command doesn't work, try another. 
How to Control the Volume 
Use your thumb to roll the scroll button on the left side of the steering wheel. Roll up to increase volume and down to decrease volume.
Alternatively you can use the arrows next to the speaker icon on the bottom right corner of your screen. You can tap on the arrows to increase/decrease the volume in small incremental changes, or you can press and hold on the speaker icon and drag your finger left or right across the touchscreen to more rapidly change the volume.
EVPro Tip:
Your vehicle will adjust the volume based on your speed and climate conditions.
How to Adjust the Sound Settings
Customize your sound experience by adjusting the tone and balance of your speakers.
Choose your preferred radio station. A "card" will appear on the bottom left showing the radio station you have chosen and the song being played.
Swipe up on the "card" and more information is displayed.
Tap on the sound equalizer button and the audio settings will appear.
To customize tones, use the slide bars to adjust the sub-bass, bass, mid and treble tones to your preference.
To customize the balance of the speakers, select Balance. Use your finger to slide the circle button (centre of the sound) to where you want.
EVPro Tip:
Sound experts recommend starting with a neutral setting for most genres of music, and using your ear to adjust the balance.
For FM stations with bass-heavy hip-hop, rap or EDM, sound experts recommend increasing the bass and sub-base settings. Rock music emphasizes guitars, so boost the mids. Keep classical music on neutral settings.
Why Do People Listen to FM Radio?
Millions of people listen to FM radio – especially when they are driving (or at work). If you're not a radio listener yet, consider expanding your entertainment options by adding terrestrial broadcasting to your high tech Tesla! 
Try FM radio in your Tesla if:
your drive into work includes listening to your favorite morning radio DJ or on-air personality
it's important to keep up with local news or events
you like listening to live sports without buffering or interruptions in connectivity
you enjoy interactive call-in shows
you want immediate local weather alerts or emergency information without checking other apps
Is Streaming Killing the Radio Star?
Do you think that streaming is the most-used entertainment medium? Think again! Radio remains a popular choice among Americans that hasn't decreased a whole lot over the years:
more Americans listen to radio than use Facebook each week
55% of Gen Zs (age 13-24) listen to AM/FM radio daily
92% of adults (age 50-64) listen to AM/FM radio daily
88% of American adults listen to an average of 104 minutes of radio every day
69% of radio listeners tune in during their drive or at work
the number of radio listeners have declined a mere 4% between 2009 and 2021 
FAQ
Do you need Premium Connectivity to play FM radio in your Tesla?
You do not need Premium Connectivity to play FM radio in your Tesla. The Radio app can access all FM stations normally available in your local area.
If you choose to get a paid subscription to Premium Connectivity, you will get a few more options like Tune In Radio, Apple Music or Spotify. These apps allow listeners to tune into some FM and AM radio stations within or outside your local area.
Is FM radio free?
It is free to access FM radio in your Tesla vehicle. 
How can I listen to AM radio in my Tesla?
Are there other music options besides FM radio?
There are several music options for your Tesla besides FM radio. Play your favorite tunes using Apple music, Spotify and stream from apps like Slacker, Tune-In radio or Tidal. You can also stream from a connected USB device or from your phone using Bluetooth.
I swiped down on the music card. How do I get it back?
When you swipe down on the music card, a new button is created on the bottom of the touchscreen. This button looks like a musical note. Simply tap the button and the music card will re-appear.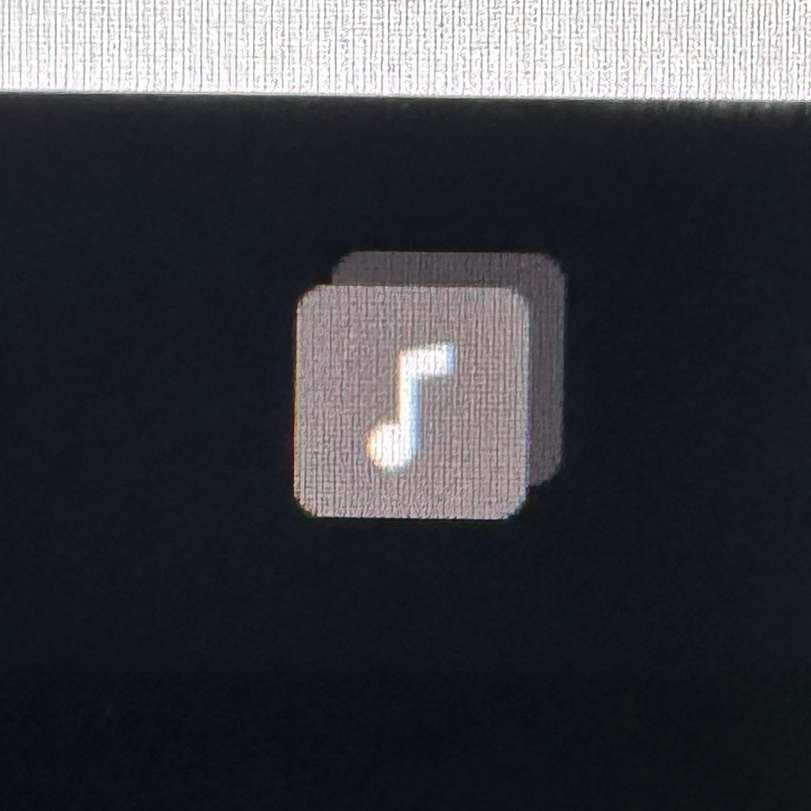 Can I access Satellite radio in my Tesla?
Only Tesla Model S and Model X come with the hardware installed to receive Sirius XM radio.  The Tesla Model 3 and Y do not have the hardware or the software installed on the touchscreen to play satellite radio.  
The only options for Tesla Model 3 and Y owners would be to stream Sirius XM radio from their phone via bluetooth to their Tesla.  
Does Tesla have AM Radio?
EVehiclePro.com – 𝐑𝐞𝐚𝐥 𝐓𝐞𝐬𝐥𝐚 𝐃𝐫𝐢𝐯𝐞𝐫𝐬. 𝐄𝐱𝐩𝐞𝐫𝐭 𝐀𝐝𝐯𝐢𝐜𝐞.