Gettin' It On with Tesla's Romance Mode Plus 10 Date Ideas
What is Tesla's Romance Mode?
Tesla brings you instant romance with the simple click of a button! Select Romance Mode and start cuddling with your loved one while a crackling fire plays on the touchscreen, the cabin temperature increases and the sound system surrounds you with sexy music. 
How to Activate Tesla Romance Mode
Ensure your vehicle is in Park (safety first!)
Click on the 3 dots on the bottom middle of the touchscreen
Choose Toybox
Scroll and click on the Fireplace icon
When you're ready to start, click on Get Cozy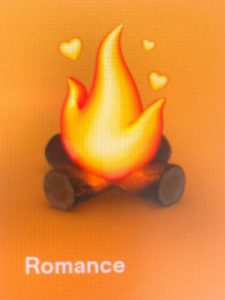 Romance Mode Playlist
Let Tesla help you boost your love game with a selection of popular songs to set the mood. Don't worry if the Romance playlist takes up to a couple of minutes to start (perhaps this is based on Elon's own preferred timing!).
Our EVehiclePro couples decided to smooch on company time to get you the list of all the songs on the current Romance Mode playlist! The playlist is updated from time to time and, in the spirit of keeping things fresh and unpredictable, the songs are on shuffle mode. Here they are:
Take Your Time by Al Green and Corinne Bailey Rae
No Ordinary Love by Sade
Take My Breath Away by Berlin
Sexual Healing by Marvin Gaye
Oh! Sweet Nuthin' by The Velvet Underground
I'll Make Love to You by Boyz II Men
Never Tear Us Apart by Inxs
Red Light Special by TLC
Strict Machine by Goldfrapp
Lay It Down by Anthony Hamilton and Al Green
Coffee by Miguel
By Your Side by Sade
Between The Sheets by The Isley Brothers
Can't Get Enough of your Love by Barry White
Try Me by The Weekend
Glory Box by Portishead
Wicked Game by Chris Isaak
Your Love is King by Sade
Thinkin Bout You by Frank Ocean
Ohh La La by Goldfrapp
Careless Whispers by Wham!
Lets Stay Together by Al Green
Paradise Circus by Massive Attack
In a Rush? Start, Skip and Mute a Song
To start the music playing right away, simply slide the left scroll button to the right. You can also do this to skip to the next song.   
To mute the music, press in on the left scroll button.
How to Exit Tesla Romance Mode
To exit Romance Mode, simply touch anywhere on the screen or place the Tesla into Drive.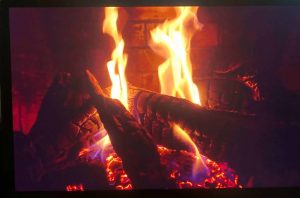 How to Change the Temperature While in Romance Mode
Are things heating up a little too much for you and your date?
Use the app to set the interior cabin temperature.  
Alternatively, using your touchscreen, press and hold the right scroll button until you hear a beep. This will activate the voice control (no visual of the voice control will show).

Say "lower temperature", "set fan to 5"  or "set temperature to (state your desired temperature)", etc.
10 Hot Tesla Date Ideas
We have to admit we had a little help from our partners here! The EVehiclePro team asked what the best Tesla dates would look like, and we were overwhelmed with some great ideas! Now we are sharing the love with our readers! 
Note: If you don't have a special person to take on a sexy date yet, jump on the Tesla Dating app for Tesla owners!. Then try out some of these Tesla date ideas and, if it works out, email us and let us know! Maybe our team will take a road trip to the wedding!
Here are our top 10 picks for the hottest Tesla dates! 
1. Picnic in the trunk.
Pack a picnic basket lunch with fresh fruit, cheese, crackers and wine (if you have those gorgeous white vegan leather seats, we recommend white wine!). Store food in the frunk to prevent odours from wafting in the vehicle. Back into a spot with a gorgeous view of mountains, lakes or trees (or the city skyline), put down the back seats, spread out a picnic blanket and cuddle up while enjoying some nibbles and romance! 
2. Take your date on a day trip to a local winery.
Set the mood for this romantic vineyard adventure with scents of red wine from Temai's essential oil air vent diffuser. Our favourite vineyard scent has blends of tangy black current, rose and wood. Stream a smooth jazz playlist for this hot and sophisticated date and finish off the evening with some ice wine and white chocolate in front of a virtual crackling fire.  
3. Watch the sunset together.
Plan to arrive 30 minutes before the sun sets to get the best show. Recline in the front seats or pop down the back seats and cuddle up with cosy pillows and a blanket.
Have your camera ready – your date will look extra stunning in the flattering light of the setting sun. Before you go, switch up your air vent diffuser and make this evening date even hotter with the seductive scents of cedar, amber and jasmine essential oils.
4. Go stargazing.
This may be one of one of the most memorable Tesla dates you'll ever have! Choose a clear night and a remote location away from the city lights. Fold down the back seats and bring a luxurious pillow and faux fur blanket to snuggle. 
We suggest wiping down the glass roof before you leave so that it's crystal clear, and bring a bottle of wine for your date (we recommend white wine, especially if you have those gorgeous white vegan leather seats). Cuddle up and watch for shooting stars together. What's extra impressive? Download an astronomy App to identify stars, planets and other heavenly bodies!
5. Have a magical movie night.
You will need Tesla's Premium Connectivity Service to stream Netflix or Disney – but if you have it, this date night is golden! Lean back, open a bag of popcorn and some chilled beverages and get lost in a romantic movie. We suggest keeping baby wipes handy to wipe oily fingers or clean up any spills (especially if you have those gorgeous white vegan leather seats).
6. Just drive. Fast!
Get ready to give your date some serious G-forces (we call them T-forces!) by racing laps at your local motorsport road course. Get out of Chill Mode and into Ludicrous Mode to blast off around turns, curves and straightaways on a controlled course! For extra heart-in-your-throat thrills, show off the power of your car's Acceleration Boost upgrade. Stay safe and within the speed limits of course. Disclaimer: The EVehiclePro team is not responsible for effects of the adrenalin rush or the post-T-force ludicrous romance! 
7. Love up your date's pooch with Doggy Date Night.
Does your date have a dog? Score some points with your sexy fur parent by inviting the fur kid along! Bring a blanket and fold down the back seats (or grab a Pet seat cover). If you decide to go out to a non-dog friendly establishment without the pooch, make sure to activate Dog Mode to keep this precious pet at a comfortable cabin temperature. Sweep your date completely off their paws (feet!) by making a batch of these all natural La-La-Lavender dog biscuits for the adventure!
8. Go Dancing.
Take your date to an upscale club with valet services, and never worry about your car. Activate Valet Mode to restrict access to personal information and limit top speeds.  Want to bring the romance up a level? Make this a private dance party. Park in a remote spot, get out and blast your favourite playlist! Shoes and inhibitions are optional.
9. Spend the night in nature, comfortably.
Whether your date involves some glamping or simply a late night of star gazing, be prepared with pillows, a cosy faux fur throw blanket and even a comfortable mattress designed for Tesla vehicles.
Hint: Go full-on with nature by putting your vehicle in Camp Mode for a woodland campfire scene (without the heat).
10. Change the name of your Tesla to impress your date!
Wherever you go, make this date legendary! Just like naming a boat after your favourite girl, change your car's name to something meaningful for the two of you. Hey – it's less permanent than a tattoo! Just don't forget to change it back if things don't work out though (we're rooting for you). 
Getting serious with someone who owns a Tesla? 
Show them some love with one of these perfect gifts, brilliantly designed just for Tesla owners! Maybe a set of matching Tesla rings are in your future!
FAQ
Which Tesla models have Romance Mode?
All Tesla vehicles are equipped for your romantic moments with Romance Mode!
What songs are on Tesla's Romance Mode playlist?
The Romance playlist currently has 23 popular "get me in the mood" songs by artists ranging from INXS, Barry White, Sade, Al Green and Chris Isaak. The playlist shuffles so you can keep your love life fresh and unpredictable! 
How do I skip a song in Romance Mode?
If you want to skip a song in Romance Mode, simply use the left scroll button on the steering wheel to click to the right. This will skip a song and play the next song on the playlist. 
Can you turn off the heat on Romance Mode?
You can disable the heat when Romance Mode is activated by using your phone app to turn off the heat. 
Alternatively, you can press and hold the scroll button on the right of your steering wheel until you hear a beep. This will activate the voice control (no visual of the voice control will show). Then  just say "lower temperature", "set fan to 5"  or "set temperature to 80".
Can you change the playlist on Romance Mode?
Unfortunately, you cannot change the playlist on Romance Mode at this time.
EVehiclePro.com – 𝐑𝐞𝐚𝐥 𝐓𝐞𝐬𝐥𝐚 𝐃𝐫𝐢𝐯𝐞𝐫𝐬. 𝐄𝐱𝐩𝐞𝐫𝐭 𝐀𝐝𝐯𝐢𝐜𝐞.